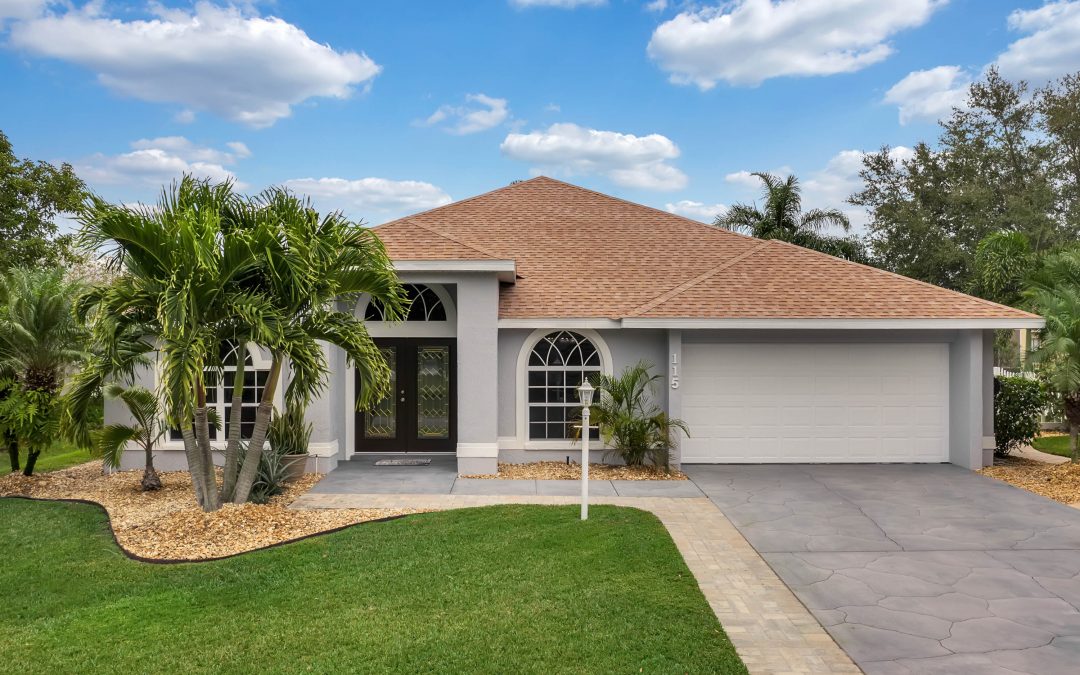 Square Ft.
2084
Bedrooms
3
Bathrooms
2
"It doesn't get any better than the Stones. Listen and do what they tell you, they truly are professionals. Our house sold in a week. Thank you to The Stones Real Estate Firm!"
Phillip Thurston - Terranova
Wow sold in a week, amazing.
"What a pleasure to work with, a true professional. My wife and I felt so comfortable through the entire process, can't wait to work with Michael again on our new purchase."
Matthew Osborn - Lake Hartridge
Sold Our Chain of Lakes Home
"Michael was on top of the entire situation, friendly, professional and highly competent. So glad we worked together on the sale of my home."
Robert Fusco - Ruby Lake
So glad we worked together
"Michael came and met with us before we were sure about when to put our house on the market. He was very knowledgeable about our house and the SE Winter Haven area. He had our house under contract in less than 3 weeks with multiple offers while other homes for sale in our neighborhood had been sitting inactive for months. His attention to detail and knowledge made selling our home very easy. I highly recommend The Stones Real Estate Firm."
Jenny Darr - Terranova
I Highly Recommend The Stones
"The Stones listed and sold a lakefront estate property that I was representing. This is the second time I have worked with Mike Stone and each time he has done a professional and thorough job. As always there are obstacles that arise in every transaction and he is always on top of working things out to everyone's satisfaction. Very pleased and looking for the next time."
Randy Brester - Lake Cannon
Professional and Thorough Job
"Michael Stone was the most effective, responsive and professional Realtor that I have ever dealt with - and I have dealt with several. The property I was selling was at a remote location from my home and the sale was essentially effortless for me. Michael put an exceptional advertising brochure together in a day and had the property listed a day after we talked. There were multiple showings and an offer within a couple days. I feel so fortunate to have been able to deal with Michael and his real estate firm. I would recommend him very highly to anyone interested in selling property. He was exceptional!"
Bob Mantle - Winterset
Most Effective, Responsive and Professional Realtor
"Words can't express how grateful we are to The Stones Real Estate Firm. Michael and Deanna went above and beyond to make us feel like we were valued clients. Our sale went through very quickly (under contract 2 days after listing!) and it was due to their thoughtful marketing plan, aerial drone photos, and assistance with detailed staging of the home. Michael expressed patience with our million+ questions and a thorough knowledge of the entire real estate transaction process. Would gladly use them again!"
Alan Adair - Gaines Cove
Simply the best...
"From the day we met with Michael, we knew we had chosen the Realtor for us! He is highly knowledgeable, and he guided us through every step of the sale of our home. He listed our house and immediately let other Realtors know about it. Showings started within the first day and, in fact, the house sold in one day! If you are looking for a Realtor who will be on your side, who will listen, answer questions, keep you informed, and make things happen....look no further! Contact Michael and Deanna Stone!"
Rick Slaughter and Veita Stephens - Garden Grove
Look No Further! The Best Realtor Ever!
"From start to finish, Michael was always available to provide us answers and get things done. Always professional while maintaining a personal touch. Highly recommend his services!"
Craig Corriveau - Winterset
Pleased from beginning to end
"My husband and I were so very pleased with the amazing job Michael Stone did for us. We are very thankful. We will surely recommend him to others!"
Bob and Dee Hackworth - Mandolin
We Are Very Thankful