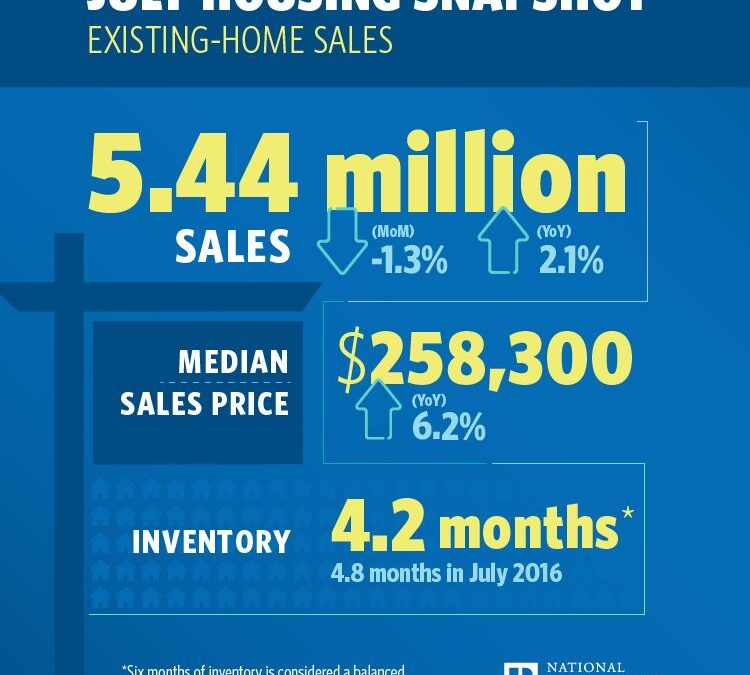 Low Inventory Stalls Sales in July
But it's not all doom and gloom as the headlines would lead you to believe. Yes closed sales and pending contracts are on a 3 month decline, but the underlying reasons are actually good news. Tight inventory levels shed light on the healthy demand for housing which is favorable news for sellers. While interest rates remain competitive for those buyers patiently waiting for their perfect home to hit the market.
"As NAR Chief Economist Lawrence Yun explained during a recent press conference, this pullback in sales is the result of a supply problem and not one of households turning their noses from buying a home. For most of this year, listings are typically going under contract about one week faster than even last year's quick pace. There are buyers out there, but not enough listings for sales to really break out like they should be given the strength of the labor market."

So it's important when reading real estate news headlines about downward trends, that we look into the reasons behind those numbers. If you're a seller still on the fence about selling, now is the time to put your house on the market. If you're a buyer looking for a home, it's best to act quick if you see a home of interest. Now let's get moving!